Front End Developer (FED) required at AffinityVibez Pvt Ltd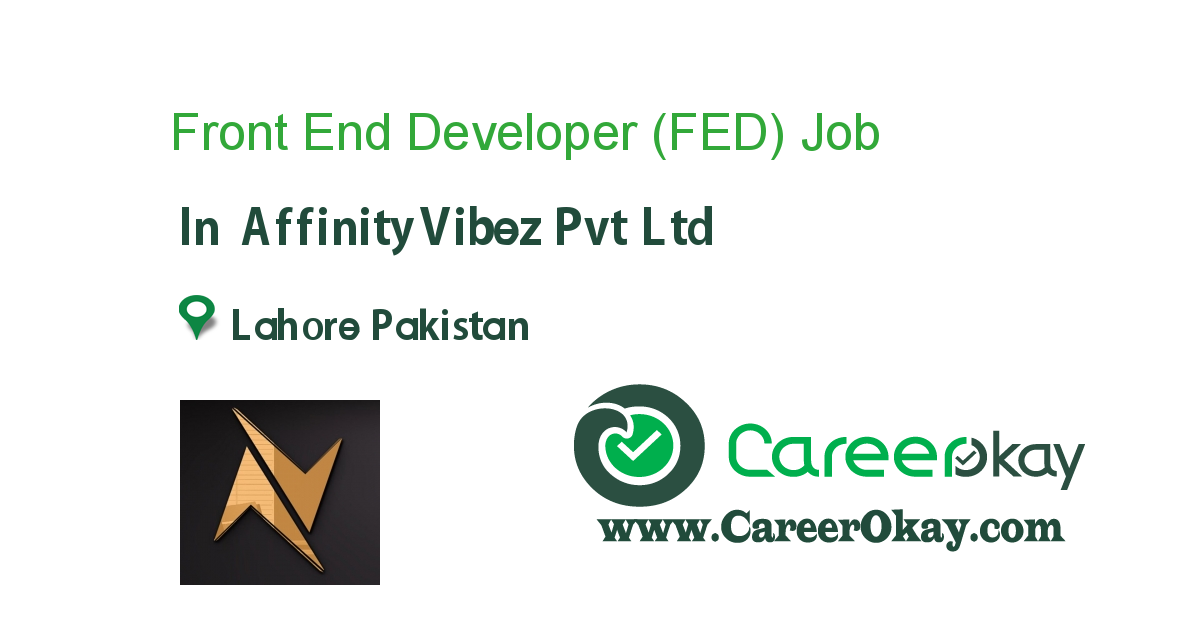 Location: Lahore - Pakistan
Salary:
Experience: Student
Shift Timings: Evening Shift
Job Type: Full-Time
Description: Job Description
We are looking for a Front-End Developer having a distinct set of skills and personality traits in order to successfully integrate technology and design into a functioning responsive website.
Job Duties & Responsibilities:
1. As a Front-end web developer you can implement web design by using coding languages like HTML, CSS, and JavaScript.
2. Should have great knowledge about jQuery, or JavaScript library, so they can create simple animation by using JavaScript.
3. Should know how to increase the speed and efficiency of website development by JS frameworks.
4. Able to work on JS framework function to create theme according to user-defined.
5. Familiarity with CSS pre-processors such as Sass, Less, or Stylus.
6. Work with back-end developers to integrate UI components with APIs and databases.
7. Should have the ability for improving performance and increasing scalability to present a more reliable product to the end user.
8. It's essential that as a web developer, you are familiar with testing and debugging processes.
Required Skills
1. Should carry business acumen and excellent analytical skills.
2. Should exhibit excellent communication & presentation skills.
3. Should be able to work independently & as a part of the team.
4. Should be Good decision makers.
5. Should be passionate enough to work as an owner of the business.
6. Should be good at absorbing and processing information.
7. Should be willing to learn.
8. Strong work ethics and time management skills.
9. Insurance/Claims experience is a plus.
Salary + Benefits
1. Salary (As per the Interview)
2. EOBI
3. Provident Fund
4. Monthly Bonus
5. Monthly Lunch/Dinner
6. Yearly Increment
View All Jobs In Pakistan:
Careerokay.com