2D Cartoon Animator required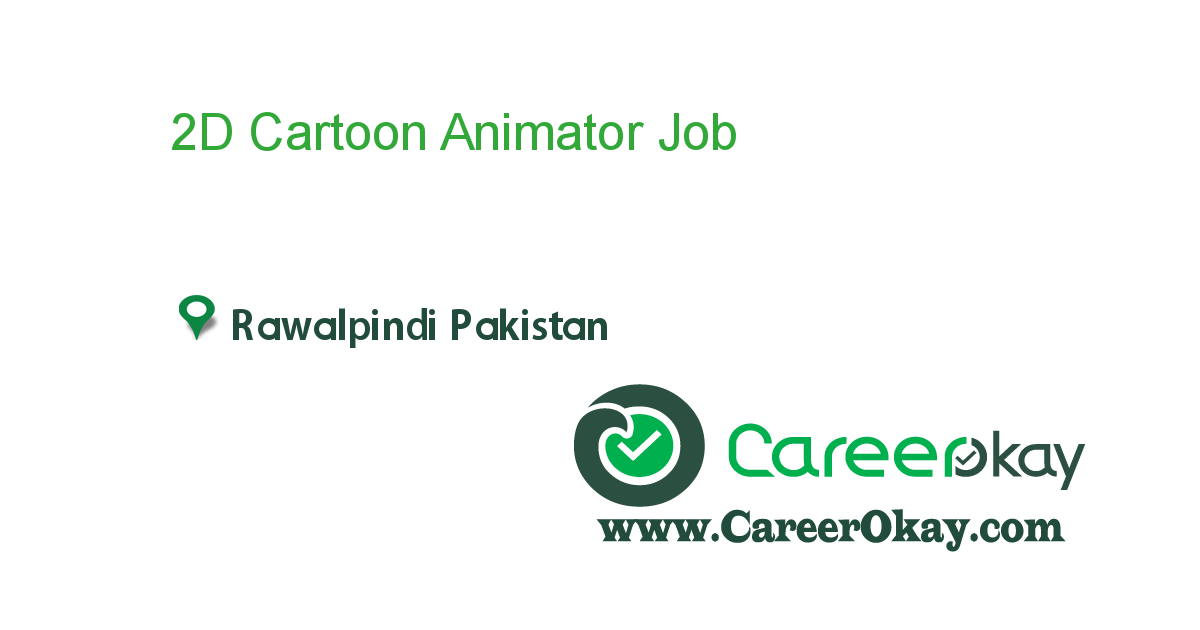 Location: Rawalpindi - Pakistan
Salary: 70k - 100k ( PKR )
Experience: 2 Years
Shift Timings: Morning Shift
Job Type: Full-Time
Description: As a skilled 2D Animator, you will contribute to the visual storytelling and animation efforts of our projects. Your creative abilities will bring characters, objects, and environments to life, adding depth and emotion to our content. Collaborating closely with our design and production teams, you will play a pivotal role in ensuring our animations align with the project's vision and maintain a high standard of quality. Your responsibilities will encompass:
Animation Production: Create fluid and dynamic 2D animations for characters, creatures, objects, and special effects, breathing life into them through movement and expression.
Storyboard Interpretation: Translate storyboards and animatics into captivating animations that effectively convey the narrative, mood, and emotion of the scene.
Character Animation: Develop character animations with a strong focus on personality and believability, capturing nuances in movement that enhance the overall storytelling.
Object Animation: Apply animation principles to inanimate objects, adding realism and depth to scenes through the use of motion.
Timing and Pacing: Craft animations with precise timing and pacing, ensuring they align seamlessly with audio cues and visual direction.
Collaboration: Work closely with fellow animators, artists, and designers to ensure animations integrate smoothly into the project, and participate in regular feedback sessions to enhance the overall quality.
Style Consistency: Maintain consistency in animation style and adhere to the established artistic direction.
Technical Proficiency: Utilize animation software (such as Adobe Animate, Toon Boom Harmony, or equivalent) proficiently to create high-quality animations.
Problem Solving: Identify and troubleshoot animation challenges, finding creative solutions to achieve desired effects within technical constraints.
Continuous Improvement: Stay updated with animation trends, techniques, and tools, and contribute insights to elevate the quality of animation projects.
Deadline Adherence: Manage animation tasks and projects efficiently to meet deadlines without compromising on animation quality.
Qualifications:
Impressive portfolio showcasing your proficiency in 2D animation.
Proficiency in animation software, such as Adobe Animate, Toon Boom Harmony, or similar tools.
Strong understanding of animation principles, including timing, squash and stretch, anticipation, and more.
Ability to convey emotions, weight, and movement through animations.
Effective communication skills and the ability to collaborate within a team.
Attention to detail and a commitment to maintaining animation quality across projects.
Adaptability to varying animation styles and project requirements.
Bachelor's degree in Animation, Fine Arts, or a related field (preferred).
View All Jobs In Pakistan:
Careerokay.com