Sales & Marketing Represantative required at Business International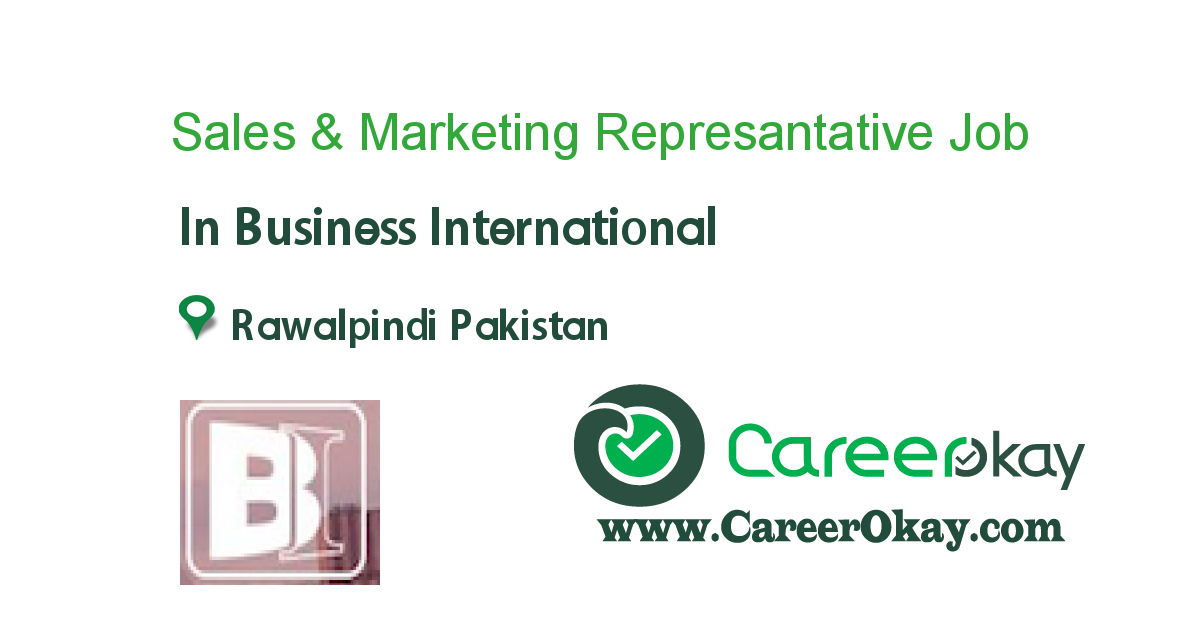 Location: Rawalpindi - Pakistan
Salary: 10k - 18k ( PKR )
Experience: Fresh Graduate
Shift Timings: Morning Shift
Job Type: Full-Time
Description:
The best sales development programme in the industry,
Are you right for Business International? Or is Business International right for you? Test yourself with these questions:
Do you have a sales sense? Our clients appreciate learning about innovative products. . . from latest technology to the importance of high quality consumables. You should be comfortable (even passionate and excited!) about suggesting beneficial solutions for our customers.
Are you good at switching gears? When client correspondence slows, you will find yourself busy with paperwork, management and building strategy. But when a client needs you, your focus has to switch 100% to friendly customer service, even if you are behind in your other tasks.
Can you stay calm and friendly under pressure? Imagine providing superior customer care to multiple customers at the same time (with your other team members doing the same) while more are awaiting response. They all want the same level of attention and care, they want it in a timely fashion and they want you to be friendly and appreciative. Things can get very busy here and there is always other work to be done. Expect a fast pace for hours on end.
Are you a team player? Business International is like a family and we work closely with each other, sometimes under stress or with other things on your mind. And no matter what's going on in your week, your team members will be counting on you to be 100%. We all depend on each other and support each other. You need to be respectful and patient, and you also need to pull your own weight when it comes to customers and other work that has to get done.
Are you willing to learn new things? Industry know us as a top notch solutions provider. This does not just refer to a particular set of products but includes all of our products, services and solutions. You'll need to make an effort to get educated about all of innovative industrial products, so that you can deliver the level of service our corporate clients have come to expect. We'll help you, but it will be up to you to ask questions and take the time to remember things.
Do you pay attention to the little things? Going an extra mile for a client by providing assistance when necasssary be it day or night, working or non working hours, weekend or weekdays, or rush shipping them in times of emergency is what sets us apart. All the little extras go a long way and make your job worth the effort.
View All Jobs In Pakistan:
Careerokay.com